Year 7 Live HIIT Session with The Body Coach, Joe Wicks
You are here: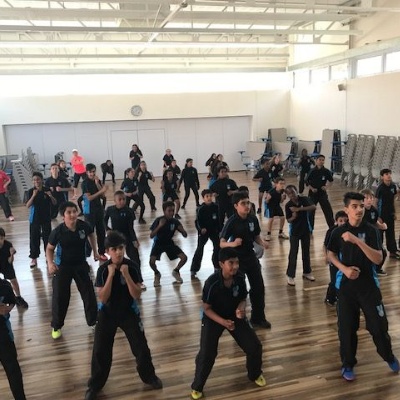 On Tuesday morning this week a group of our Year 7 students participated in a 30-minute High Intensity Interval Training (HIIT) session led by The Body Coach, Joe Wicks, live via his YouTube channel.
This training session was specifically designed for children aged 10 - 13 so it was ideal and pitched at just the right level. It was a first for Wexham School and a great new opportunity for our students to experience a different form of healthy exercise within their PE lessons.
Organised by Miss Williams and Mr Gibbs this live streaming training session was a huge success and the children responded very positively, working hard on their HIIT routine, combining power squats, press-ups, mountain climbers and on-the-spot sprints.
We hope to run further sessions similar to this in future whenever the opportunity arises because regular bursts of physical activity are so important to our physical and mental wellbeing, and training sessions like this can be done anywhere with minimal space, needing no specialist equipment.
Here's to a healthy, active lifestyle! For more HIIT workouts you can do at home please check out Joe Wicks' YouTube channel, 'The Body Coach TV':
https://www.youtube.com/user/thebodycoach1