Year 11 Football - Wexham VS Slough & Eton
You are here: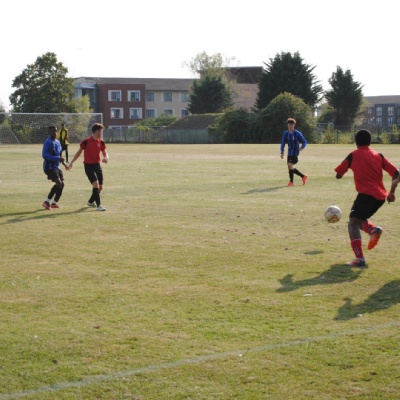 Our Year 11 boys football team started the season early in the first week of term with an excellent win away at Slough & Eton in the Slough schools cup competition.
Having lost to Slough & Eton towards the end of last season this was going to be a tough match but our boys performed very well, rose to the challenge and showed significant improvement from the pervious meeting.
The first half was a very close finishing 1-1 and although we created several chances the Slough & Eton goalkeeper made some excellent saves. Early in the second half Slough & Eton took the lead and at 2-1 down this was a testing time for the Wexham players and their attitude. To their credit they remained positive, played with belief and upon equalising soon after they really came to life with a spell of excellent passing football and four goals in ten minutes.
The match ended 6-3 to Wexham and it was a great example of how goals can bring energy and confidence to a team. Every player represented themselves and the school well with Taran Bacheta (11LK) scoring four of our six goals.
The Year 11 team face St. Josephs next week at home in a league match and we hope they will build on the success from this first match.