Year 9 Football v Burnham Grammar
You are here: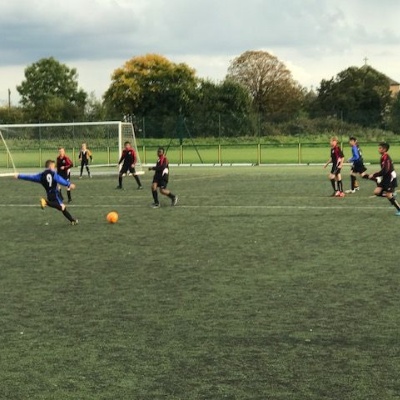 It was goals galore in the first match of the season for our Year 9 football team.
Playing away at Burnham Grammar Wexham took and early lead but this was cancelled out in under two minutes. After less than 15 minutes of play the score was 2-2 but a terrible spell for Wexham left us 7-2 down at half-time.
The second half saw huge improvements from our boys who played with character, determination and renewed energy, scoring 4 goals and conceding only one more. We may have been heavily bombarded in the first half but we were a totally different team in the second half and although the final score was Burnham Grammar 8 Wexham 6 our boys can be proud of their efforts and particularly the manner in which they kept going when things looked very bleak at the half-time interval.
With 14 goals and two penalties this was an action packed match and we look forward to more in the coming weeks.
Wexham goal scorers: Abdul Ahmed, Alex Stancu, Sharu Anputhasan (pen), Amaan Ikhlaq (3)