SSSN Coaching programmes
You are here: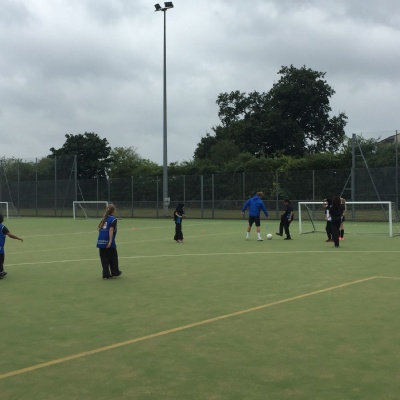 This week during one of their PE lessons on a grey, wet morning, some of our Year 7 girls began a 6-week football coaching programme led by Lewis Dancer from the Berks & Bucks FA. This is an excellent opportunity for the girls to receive some specialist coaching and it is the first coaching programme of the school year provided by the Slough School Sport Network (SSSN).
Next week, our second Slough School Sport Network (SSSN) coaching programme begins at Wexham with after school hockey sessions led by Slough Hockey Club on Wednesdays 3.30pm - 4.30pm. These sessions are free of charge, offered to all Wexham students in all year groups and a great opportunity to receive some specialist hockey coaching to develop skills and tactics.