Sixth Form Bar Mock Trials 
You are here: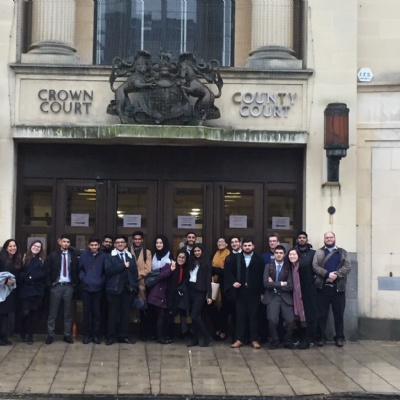 Sixteen students went to Oxford Crown Court to represent the school in the annual Bar Mock Trials competition. Despite fierce competition, the students came third in the regional heat, narrowly missing out on a place in the regional final.
We are immensely proud of our students who showed dedication, resilience and true talent.
It is only our second year of competing. This is a massive success for Wexham Sixth Form. Next year, we hope to win.
The school has also been entered for the Magistrates' Mock Trials for KS3 students. The sixth formers will be supporting the younger students in taking part and we hope to bring back some more successful stories.