YR7 VISIT TO BOSCOMBE BEACH
You are here: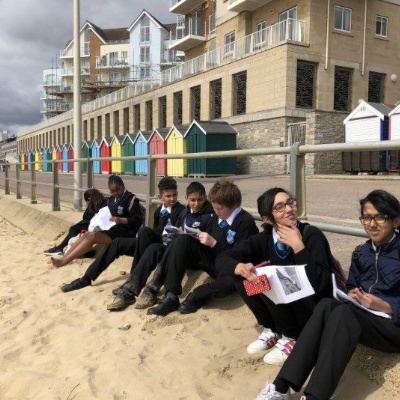 On Monday 23rd April our Year 7 students and staff had a very informative and productive day at Boscombe Beach this was part of their Geography coursework. Boscombe Beach is situated in the county of Dorset it is a wide beautiful sandy beach surrounding Boscombe Pier with wonderful views.
During the course of the day the students completed different tasks which included field sketches and environmental quality surveys. Before boarding the coach to make the journey back to Wexham School they were also able to take part in several PE activities on beach.