YEAR 9 PSHEE - FIRST AID PROJECT
You are here: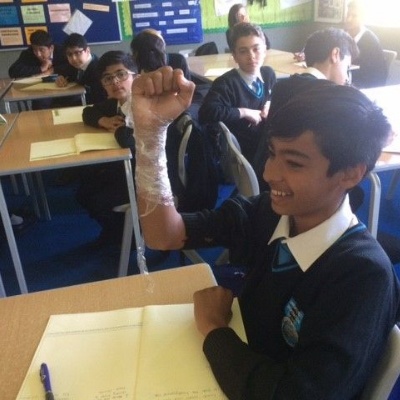 Year 9 are completing a first aid project during PSHEE this term.
During this time they will be trained how to care for a casualty and deliver first aid where required. The pictures included are showing some of the students learning the correct procedure to treat burns.