GIRLS ACTIVE - STEPPING UP FOR CHANGE
You are here: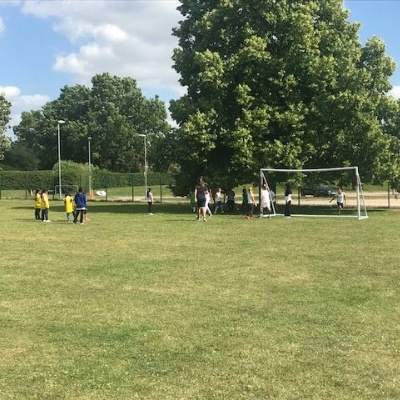 Here at Wexham School we are working with Wexham Court Primary School whereby we have introduced a programme of football coaching for the Year 1-4 children after school every Thursday afternoons. The aim of this programme is to provide more opportunities for young children to be active and experience sport.
Sian Wright from Year 8 planned and led this week's session which involved 20 young children, this proved to be a huge success. Therefore in future weeks we will be taking small teams of up to 8 leaders to Wexham Court to expand the session and allow more of the children from Wexham Court Primary to become involved as they now have a waiting list due to the popularity of this programme.