Year 9/10 SHAKESPEARE'S BIRTHPLACE
You are here: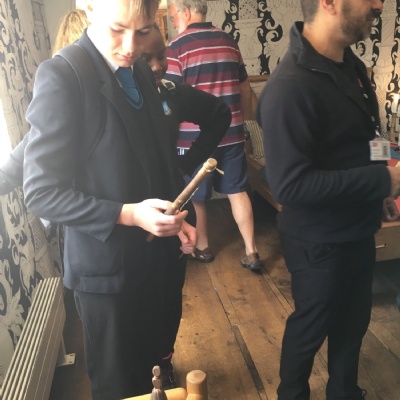 Shakespeare's Birthplace Trust
On Thursday 21st June 2018, a group of our Year 9 and 10 EAL students and 4 members of staff had the opportunity to visit Shakespeare's Birthplace Trust in Stratford Upon Avon. The group were able to have a tour of the house where Shakespeare lived and learn about Shakespeare's lifestyle and diet. The students showed a particular interest in the toys that Shakespeare's children had played with, and were lucky enough to be able to try some of the games themselves. After enjoying a lovely picnic lunch in the gardens, we moved onto Croft's Hall, this is where Shakespeare's daughter had lived with her husband. The students were able to buy souvenirs from the gift shop. We ended the day by taking a walk into the town to look at the sights. This was a very enjoyable learning experience.