Open Evening - Tuesday 2nd October and Open Morning Tuesday 9th October
You are here: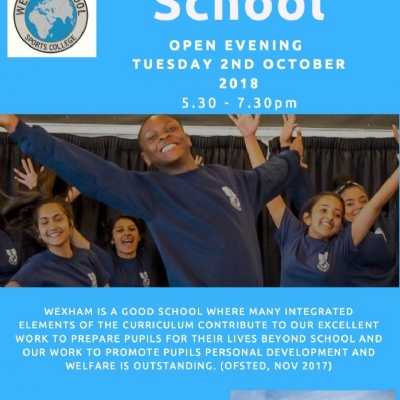 Our Open Evening is on Tuesday 2nd October between 5.30 and 7.30pm with the Headteacher's speech at 6pm. Our Open Morning is on Tuesday 9th October between 9.00 and 12.00pm.
To see us at our best and experience the calm and friendly but focused learning environment that exists everyday at Wexham I always strongly encourage parents wherever possible to visit us during the day. Therefore if you are unable to visit us on Open Morning please do not hesitate to contact the school and make an appointment to visit us at a time convenient for you. Either I or a member of my Senior Team will always be available to show you around.
Lawrence Smith - Headteacher