Slough School Sport Network Young Ambassador Training
You are here: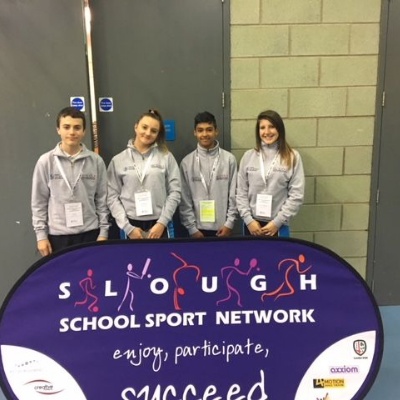 On Friday 23rd November, four of our Year 10 students attended a full day of training at the Slough School Sport Network (SSSN) Young Ambassador Conference hosted at Westgate School.
The day consisted of various workshops led by specialist coaches, focusing on developing the students' future aspirations, skills of positive communication and their ability to lead and inspire others through physical activity and sport. It was a fantastic opportunity and a valuable experience for the young people who returned to school very positive about their day.
Congratulations to Wiktoria Malecka, Dominika Tomaszewska, Tyler Reed and Haneef Sheraz.