YEAR 7 ASSEMBLY - CULTURAL DIVERSITY
You are here: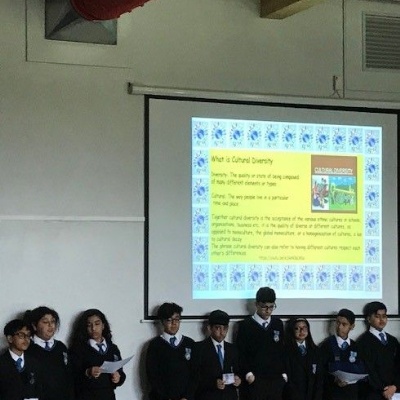 Congratulations to the students of 7 Pankhurst who delivered a very informative and entertaining assembly on Cultural Diversity. They worked brilliantly as a team planning and delivering a professional assembly. The assembly focused on the benefits of living in such a diverse and aspirational town as Slough.
We are really proud of their efforts and look forward to seeing what they produce in year 8.