Telefonica O2-Dragons Den Activity
You are here: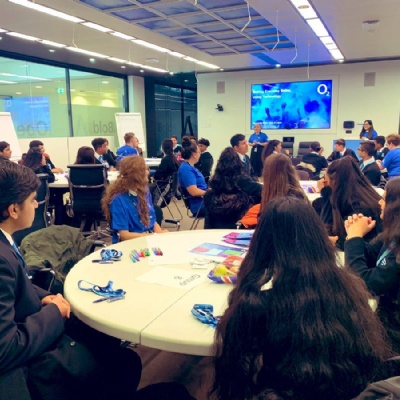 On Wednesday 27th November 29019 a group of student visited Telefonica O2, to participate in the O2-Dragons Den Activity.
On the day, the students worked in small teams supported by O2 volunteers. In their teams they were brainstorming ideas related to given scenarios based on use of technology to help improve people's lives. The teams then had to agree on which they felt was the best idea for one scenario and then build on this idea and develop their pitch. At the end of the day the teams pitched their ideas to a panel of judges. Throughout the day students were developing a variety of transferable skills including; planning, organisation, team work, leadership, financial management, communication, business awareness, creativity, assertiveness and "a can do attitude". They also developed the ability to design, develop and present their pitches to a panel of judges allowing them to enhance their presentation skills and build confidence in public speaking.
The students had a really enjoyable day.