Cookery Competition 2019
You are here: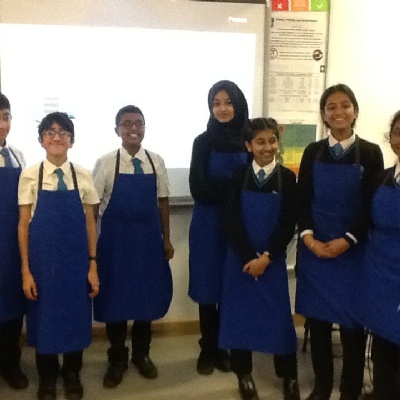 On Monday 9th December, a group of our students took part in the Wexham School Cookery Competition, they chose their menus, prepped the ingredients and prepared their dishes finishing this with setting the table and presentation of the dishes ready for the Judges. There was a variety of menus and it was a really close end to what had been a very enjoyable afternoon. The winning menu was by one of our Year 7 students:
A fluffy basmati rice with a chicken vepudu, cooked with pepper curry leaves and South Indian spices served with beans and carrots, followed by
Hot Brownie served with Custard.
Congratulations to all the students who participated, every menu was exceptional and for the Judges it was a delight to sample so many wonderful dishes.