YEAR 8 INTER-FORM FOOTBALL
You are here: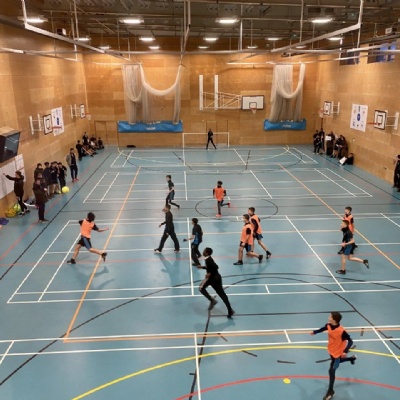 Due to the extreme weather conditions on Tuesday 7th December we relocated the Year 8 inter-form football competition to the sports hall which only added to the energy and excitement of a popular, well-attended event. All seven tutor groups had a team competing with around 60 children taking part in total. Congratulations to the winning team:
The Year 9 inter-form football competition is scheduled for next Tuesday 14th December, 3.30 - 4.30pm.