YR12 STEM AND LAWYERS EVENT
You are here: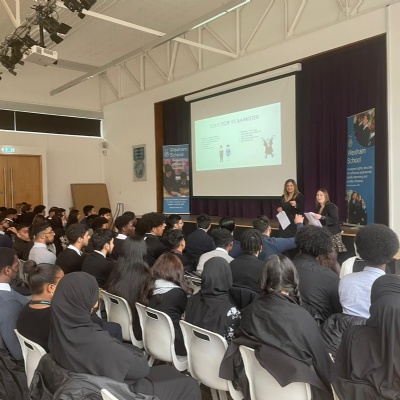 On Tuesday 5th April 2022, Lawyers from Clayton Stoke Solicitors visited our Year 12 students to talk to them about the technology and career pathways in law. Students found the event particularly informative, the different technology used and the different subjects that law encompasses.
Student comments included - 'The pathway information was especially great' and 'I realise that I can make a career in law without studying this at A Level'. Within minutes of the session ending a student emailed the law firm with a request for an internship.
Some excellent questions from our students who are already showing good signs of advocacy.