STEM GIRLS GET SET BRONZE INDUSTRIAL CADET AWARDS
You are here: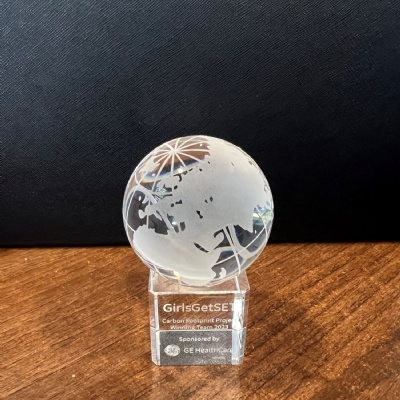 On Wednesday 5th July, the year 8 Girls as part of their Bronze Industrial Cadet Awards celebration day took part in several team building activities at General Electric Healthcare in Amersham. The day included career speed networking, survival activities, preparing water filtration units and miniature raft building. This was followed with a tour of General Electrics Headquarters and a healthcare equipment demonstration where they attended a hospital demonstration unit and took part in the assembly of a ventilator critical to keeping patients alive. They were put into groups to work cooperatively with students from a number of schools including our partnership schools of Beechwood & Eden Girls.
Congratulations to our students who all achieved their Bronze Industrial Cadet Awards and to top this also Wexham became the 'Carbon Foot Print Project Winners'.