YEAR 12 AND 13 STEM TED TALK
You are here: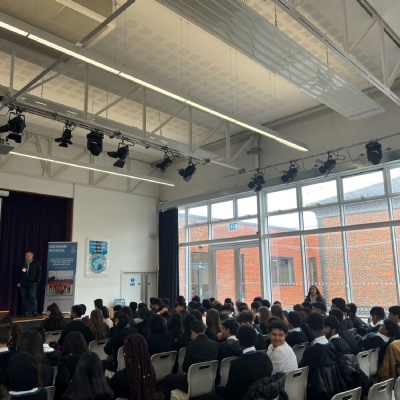 On Thursday 18th October 2023 Nick Burrows, Head of Tesco UK and Investments visited us and gave a STEM TED Talk to our students in Year Groups 12 and 13. This talk was aimed at those students seeking to enter a career in retail.
Nick spoke of his journey, including the struggles he had to overcome. This was truly inspirational. He is currently in charge of over 2800 stores nationally and has overseen retail expansions, sales and acquisitions in the Far East, North America & Central Europe (his latest sale of retail outlets brought in over £250M). He also offered advice on apprenticeships, support and what career paths to follow for this retail sector.