Anti-Bullying Week
You are here: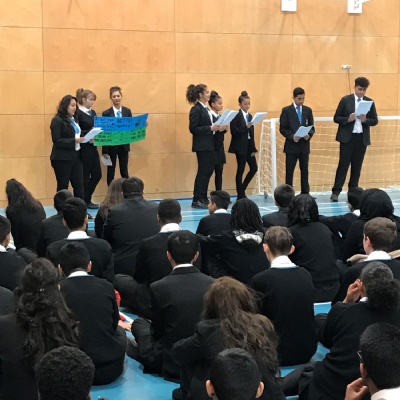 Anti-Bullying Week
November 14th to 18th is Anti-Bullying Week in England. All Brunel tutor groups held a student-led assembly to teach year groups about what bullying is, the impacts of bullying and how we can prevent bullying at Wexham School. In general, bullying is repeated actions intended to hurt someone, either physically or emotionally, and it is often aimed at specific groups of people. We need to work together as a school to prevent bullying.
If you feel like you are being bullied there are many ways that you can get help:
Tell your form tutor, leader of year or another teacher that you trust.
Talk to your friends to tell them why you are upset.
Go to the Child Protection Officer- Mrs. Dale.
Report everything and write a statement so it can be investigated.
Tell your parents so they can help you at home.
Call Childline 0800-1111 to speak to someone- it is free and confidential. You don't even need to say your name.