YEAR 10 VISIT PwC READING
You are here: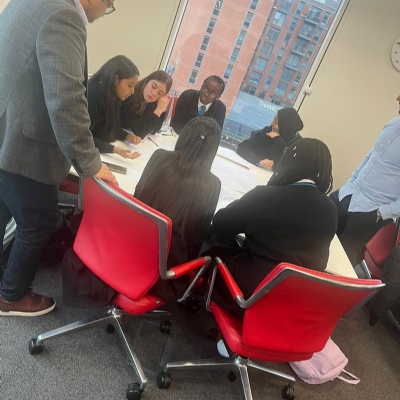 14 November 2023 Year 10 Trip to PwC Reading Offices
On Tuesday 14th November, 30 of our Year 10 students attended PwC in Reading for workshops relating to data analytics, product analysis and marketing.
Caitlin Miller PwC Risk Assurance & Social Mobility Champion

'

Year 10 students ... came up with some really innovative ideas during the sessions, and were a pleasure to work with'.'
Sophie Adediran - Student
"The trip to PwC was really beneficial- I enjoyed the group activities which were to analyse business problems, come up with solutions and present. I would love to participate in experiences like this again! "
Yousef Khurram - Student
"I liked how they were teaching us real stuff".
Adam Lowe - Student
"PwC was a comfortable working environment, I enjoyed the teamworking tasks and was happy to have this excellent experience, this is a place that I can see myself working in".