Sky Sports Living for Sport
You are here: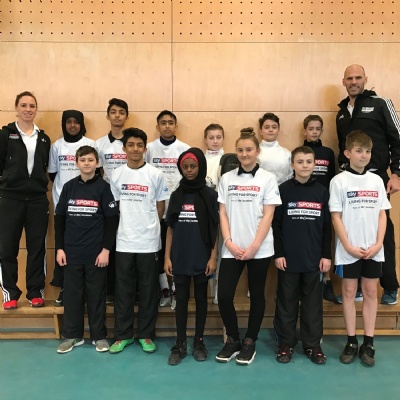 This week a group of our Year 8 students participated in a 'Sky Sports Living for Sport' project working with two elite athlete mentors, Toby Garbett and Heather Fell.
Toby Garbett is a GB Olympian, World Champion rower, and currently a triathlete, while Heather Fell is a GB Olympic silver medallist in the modern pentathlon.
It was great to have some highly successful, positive role models working with our students, delivering a mixture of classroom and practical activities focussing on developing the children's self-concept, people skills, mental toughness and desire to succeed, all of which are vital attributes for every aspect of life.
It was a very engaging and positive day for the students and I'm sure they will be looking forward to Toby's follow up visit later this half-term.