Year 7 & 8 Girls Football Tournament
You are here: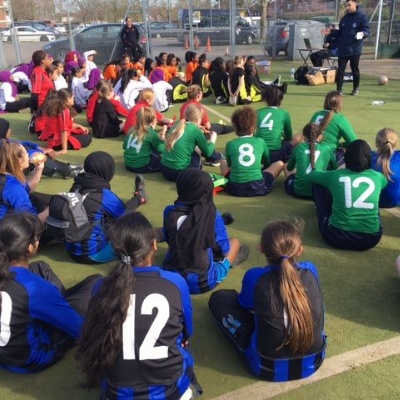 On Thursday 9th March Wexham School hosted and competed in a Year 7 & 8 girls football tournament. On a lovely sunny afternoon this Slough School Sport Network event was well attended with nine secondary schools participating.
Our girls played four matches, beating Westgate and Eden School but losing to Ditton Park and Lynch Hill Enterprise Academy which meant they did not make it to the final stages of the tournament. Nonetheless, this was a valuable experience for our girls who competed with a positive attitude..
We also provided six student leaders to referee all the matches and the following boys represented Wexham School well in these roles:
Tariq Salum (Year 12)
Tapuwa Matambanadzo (Year 12)
Dumi Machipisa (Year 9)
Adam Rafiq (Year 9)
Azaan Iqbal (Year 9)
Scott Williams-Evans (Year 9)