'Beyond the Baseline' Tennis Programme
You are here: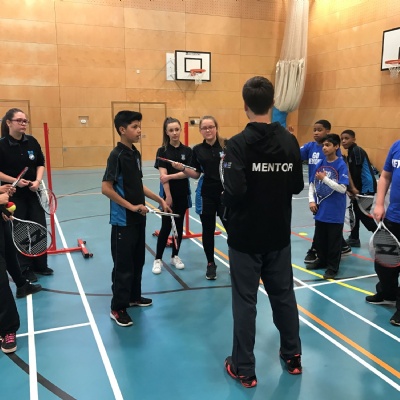 This Monday our Year 8 students participating in the 'Beyond the Baseline' programme had their second session with athlete mentor Alex Slabinsky, planning and preparing for their big event next Monday 27th March.
Next Monday our students will be leading and managing a two-hour indoor tennis coaching session in the sportshall for a group of 20 Year 4 students who will be visiting from Wexham Court Primary School. This will be a challenging but hugely rewarding experience for our young leaders and we hope that they will gain a great deal of confidence and pride from their efforts and achievements. More details on how they event goes will follow next week.